WEIGHTED HULA HOOP*
FITNESS INSTRUCTOR TRAINING
POWERHOOP instructors made their dream career a reality.... will you?

Check your inbox to confirm your subscription
WEIGHTED HULA HOOP WORKOUTS ARE FUN, FAST AND TOTALLY ADDICTIVE...


Weighted hula hoops* are a revolutionary exercise concept, for a trim tummy, strong muscles in the lower back and abdomen, and toned glutes, hips and thighs. You'll get a stronger core... and so much more. Register for online training.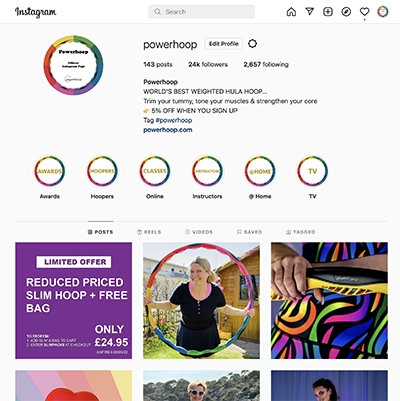 BUSINESS SUPPORT

Bonus Marketing course worth £80
Social media content
Class Listings on the Powerhoop Map
Live Q&A sessions with experienced instructors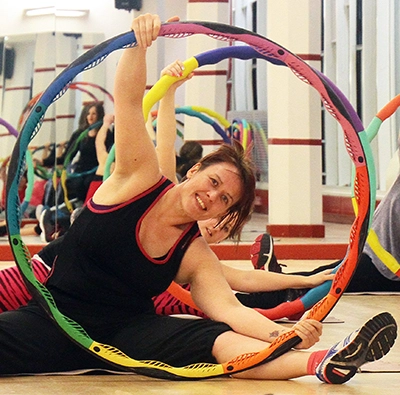 TEACHING SUPPORT

Private online instructor support group
Deep discounts on hoops

Media Library with video choreography

Custom music with a special user licence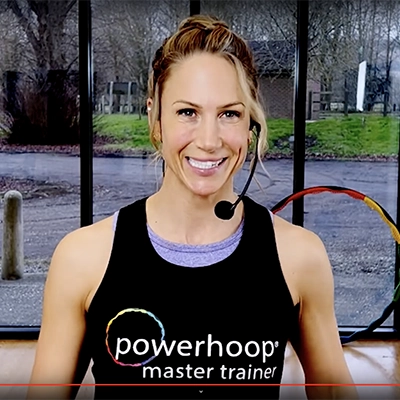 EXTRA INCOME OPPORTUNITIES

Hoop sales commission
Instructor referral rewards
Teach classes online
Perform on-demand videos
HOOPING CLASSES - IN THE GYM AND ONLINE...


Although weighted hula hoops* provide effective strength training when spun around the trunk of the body, their shape and size make them an incredibly versatile fitness tool for other exercises as well.


Our certified instructors are trained to teach exciting, full-body workouts that give fast results. 
You will be astonished by the range of different moves and activities that will keep your classes fresh and varied. Teach online and/or on-location.
Meet our instructors
and
see where they teach
.


FITNESS INSTRUCTOR COURSES
Train as a fitness instructor in English, French, German or Dutch
Weighted hoops / Powerhoops are easy to master... even for those who never succeeded with traditional hula hoops


Unlike the toy hula hoops* that you remember from childhood, weighted hula hoops are large, weighted and easy to use. Most class members get spinning after just a few minutes.

WHAT OUR INSTRUCTORS' CLASS MEMBERS SAY: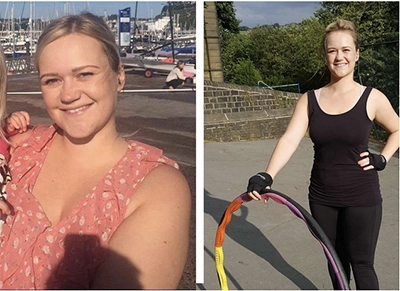 Sarah
"I was the biggest I've ever been, weighed 210 lbs and desperately needed to take action. I heard about Powerhooping through a friend and thought I should give it a go. I loved the fun, upbeat class. I walked away thinking, "this is the change I need."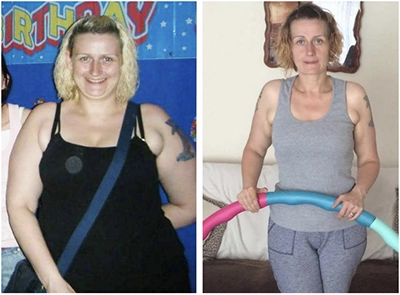 Beverley
"My Powerhoop instructor is a star and her classes have given me the motivation and results I was looking for. I have lost 63 lbs! Very happy indeed."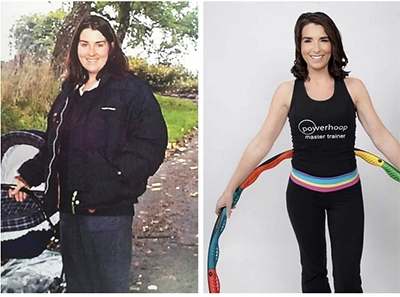 Amy
"I struggled to find an exercise that I enjoyed, and fell in love with hooping from the first class. My core has never been stronger and my body has never been fitter. My confidence has grown so much. Powerhoop is one of the best things that has happened to me."
WHERE CAN I BUY A POWERHOOP?
You can buy our multi-award-winning weighted hula hoops* on our Official Website.

HOW DO I FIND ON-DEMAND POWERHOOP WORKOUTS?
We have an on-demand workout platform called Powerhoop TV. You have a whole selection of workouts with subscription options to suit your routine. There is a 7 day free trial for everyone.

HOW DO I BECOME A HULA HOOP* FITNESS INSTRUCTOR?

Just click on the button below!

*Hula Hoop® is a registered trademark of the WHAM-O Corporation.
Powerhoop®, Pulsehoop™ and The Powerhoop® Training Academy are registered trademarks of Innertrak Ltd.