Bodyhoop is a full-body fitness program based on Europe's popular Powerhoop Workout, using a quality weighted fitness hoop that slims your waist and strengthens your core.
Hoop at Home: Get fit and have fun with the Six-Week Challenge and other top-rated online classes.
Teach Bodyhoop: Fun, profitable and rewarding, with high member retention, a quick return on investment and 12 months of licensing and choreography. It's a program you will love teaching and your class members will love taking. Learn more
Become a Bodyhoop Instructor
Top three reasons people love teaching fitness:
They can inspire others, and make a difference in the lives of the people they teach
They are active and can stay in great shape
They can set their own hours
Bodyhoop Instructors:
Love the fun and success of their Bodyhoop classes
Attract attention for teaching something eye-catching and different
Have higher member retention compared with other fitness programs
Get free monthly music and choreography videos as part of their licensing subscription
Pay deep discounted prices on hoops and quickly earn back their investment
Benefit as product resellers for an additional source of income
What exactly is the Bodyhoop Workout?
The Bodyhoop Workout is a revolutionary fitness concept (yes, we get the pun), designed to slim the waist, strengthen the muscles of the lower back and abdomen and tone the muscles in the stomach, glutes, hips and thighs. Bodyhooping provides balanced, symmetrical training to the core muscles, which helps maintain spinal stability and alignment. Class members will quickly notice a difference in their posture and muscle tone – and may lose inches in a very short space of time. In addition to slimming the waist, Bodyhoop has been proven to improve class attendance and member retention.
Teaching Bodyhoop is fun, profitable, and emotionally and physically rewarding – it's a program you will love teaching and your class members will love taking.
Who should take this course?
Aspiring fitness instructors (Foundation Training module now included in the package)
Fitness instructors with industry credentials
Personal Trainers: Bodyhoop is a highly respected and a top-rated tool for PTs
NOTE: This course is for students residing in the US or Canada. Other students please enroll in Fitness Hoop Training courses in:
Who teaches this course?
Kerry Ferguson, Top-Level Fitness Instructor, Master Trainer and Personal Trainer
Karyn Seroussi, Hooping Academy Founder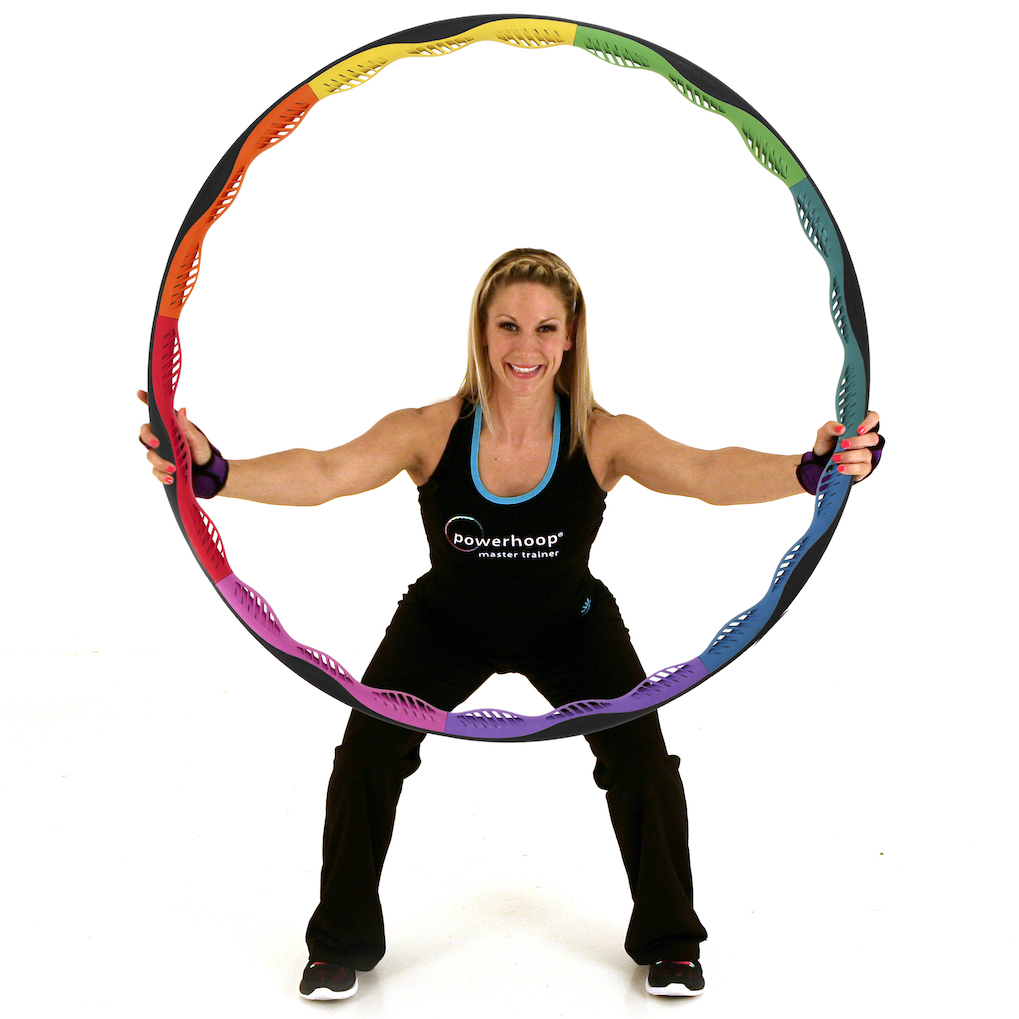 Hi, I'm Kerry!
I'm a master fitness instructor and personal trainer from Kent, England. I've been teaching Bodyhoop classes and training fitness hoop instructors since 2011.
If you are a fitness instructor or would like to become one, you will never make a better career decision than learning to teach weighted hoop fitness at the Hooping Academy.
A Message From the Hooping Academy Founder