Powerhoop Instructor Training
(Europe/English)


Become a Powerhoop instructor with this top-rated course and begin the journey to your dream career...


If you are a fitness instructor or would like to become one, you will never make a better career decision than learning to teach weighted hula hoop* fitness with Powerhoop.

TOP-RATED ONLINE TRAINING with personalised support, and a BONUS MARKETING COURSE

Everything you need to know to teach fun, safe, profitable and SUCCESSFUL classes.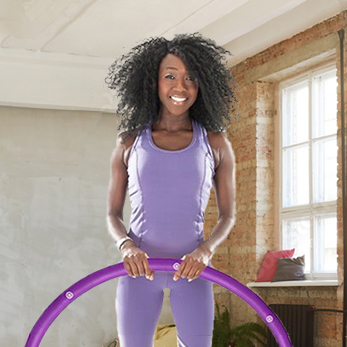 FREE POWERHOOP, with option to purchase 6 hoops at half-price (shipped upon course completion)

This offer will not last - don't miss the opportunity to get free hoops for starting your classes!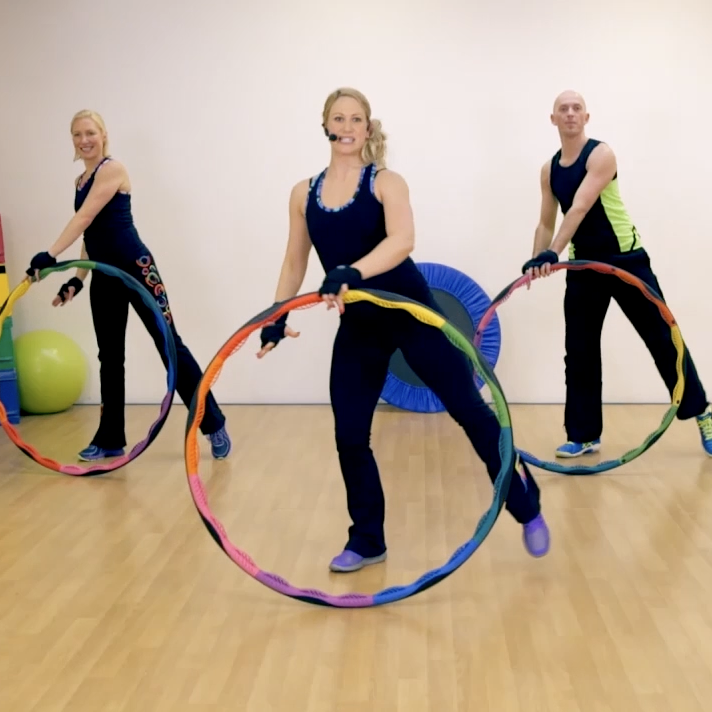 THREE MONTHS OF FREE LICENSING including video choreography, affiliate income and other benefits

Map listings, teaching and marketing support, instructor community, and unlimited new moves to keep your classes fresh and fun.

THE COURSE
The online course includes written and practical assessments based on the course material. As part of your practical assessment, you will film and submit three sections of the Powerhoop Workout (approximately 12 minutes total). These can be filmed on your phone. Don't be nervous! The videos are for our eyes only. They will be assessed by your own personal coach, who will give you one-on-one feedback and support.
This is a "no-fail" course - if your videos or test results need improvement then we will give you the necessary tips and information to be able to redo it until you pass.
HOW DOES IT WORK?



STEP ONE
Enrol in the course.

STEP TWO
Your course is unlocked, you will have immediate access to all course materials and we'll post your Powerhoop Slim and Carrybag within two business days.

STEP THREE
You can get started with the theory lessons while you wait for your hoop to arrive. In addition to the online course materials, you will be invited to a live online training session with the Powerhoop Training Team.

STEP FOUR
Once you've passed, we will send you your licensing certificate and enrol you in the Pro Instructor Licensing and Media package. This gives you access to the media pack and other resources. We will then post your bonus Slim Hoops

STEP FIVE
You are invited to the private Powerhoop Instructors' Facebook page. We encourage you to share photos and stories, get advice, tips and support from other Powerhoop Instructors.

STEP SIX

After completion of your course, you'll be able to buy Powerhoop products at discounted prices and earn extra income as a sales affiliate.

STEP SEVEN
Grow your business online via social media, online map listings and a website/booking page.

Why qualify as a Powerhoop instructor?
If you love inspiring people and have a passion for fitness, then this could be the best decision you've ever made. Our Powerhoop course will develop your hooping skills and knowledge so that you can plan and deliver safe and effective Powerhoop classes. Learn everything you need to know about organising, setting up and scaling your new fitness business.
Why take your hula hoop training with Powerhoop?
As the premium weighted hula hoop and hula hoop training provider in the fitness industry, you will be joining a flourishing and exciting business that will support you every step of the way.
How will the course be assessed?
You will be assessed by our Powerhoop master trainers via practical and multiple-choice examination.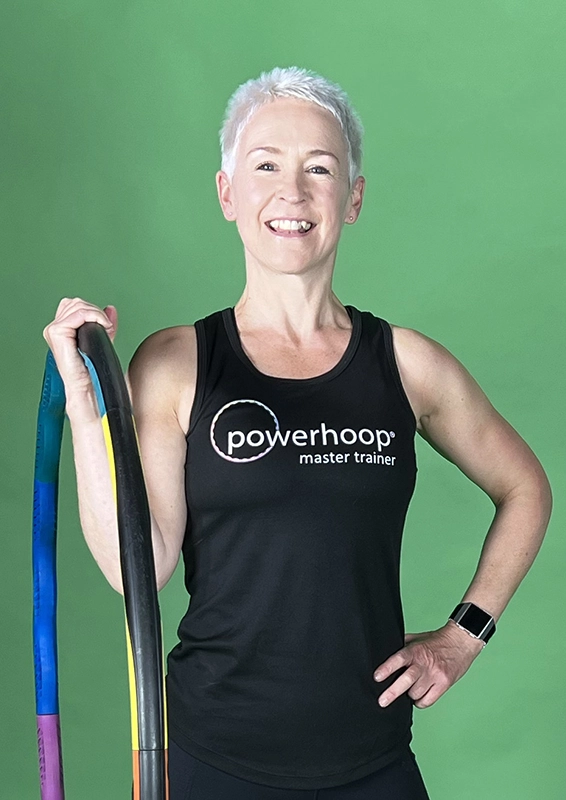 BUSINESS SUPPORT
Guide to Online Marketing
Class Listings on the Powerhoop Map
Discount to Powerhoop store
Live Q&A sessions with experienced instructors
TEACHING SUPPORT
Access to private instructor Facebook group
Access to video choreography
National Publicity
Custom music with a special user licence
EXTRA INCOME
Commission on Hoop sale referrals
Commission on Instructor referrals
Perform on-demand videos




A full-body workout


...with an eye-catching weighted fitness hoop that slims your waist and strengthens your core. Teaching Powerhoop is fun, profitable and rewarding, with high member retention, a quick return on investment and three months of licensing and choreography. It's a programme you will love teaching and your class members will love taking.
Who should take this course?


• Aspiring fitness instructors (Foundation Training module now included in the package)
• Fitness instructors with industry credentials (in the UK: ETM/Level 2 certification).
• Personal Trainers: Powerhoop is a highly respected and a top-rated tool for PTs


NOTE: This course is for European students (English language). Other students please enrol in Fitness Hoop Training courses in:
Please contact us at [email protected] for registration in:
*Hula Hoop® is a registered trademark of the WHAM-O Corporation.
Powerhoop®, Pulsehoop® and The Powerhoop® Training Academy are registered trademarks of Innertrak Ltd.