You'll love this full-body workout, using a weighted exercise hoop for a slimmer waist and stronger core.
Instructor Training in Your Region
Instructor training is available in English, German and French, with region-specific courses in the USA and Australasia.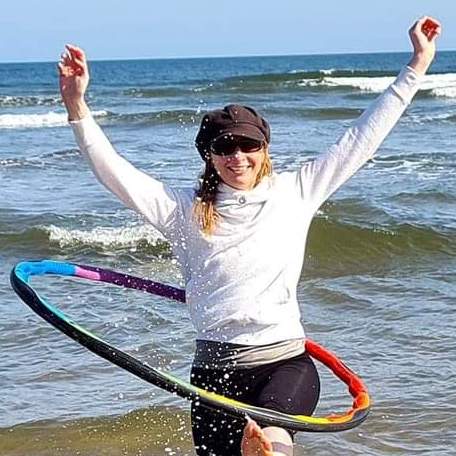 "I have been teaching Powerhoop since 2016 and love it as much now as I did when I started."
Jen Turner also teaches pole fitness, bungee fitness and aerial classes. She is a mum and a brown belt in Kuk Sool Wan martial arts.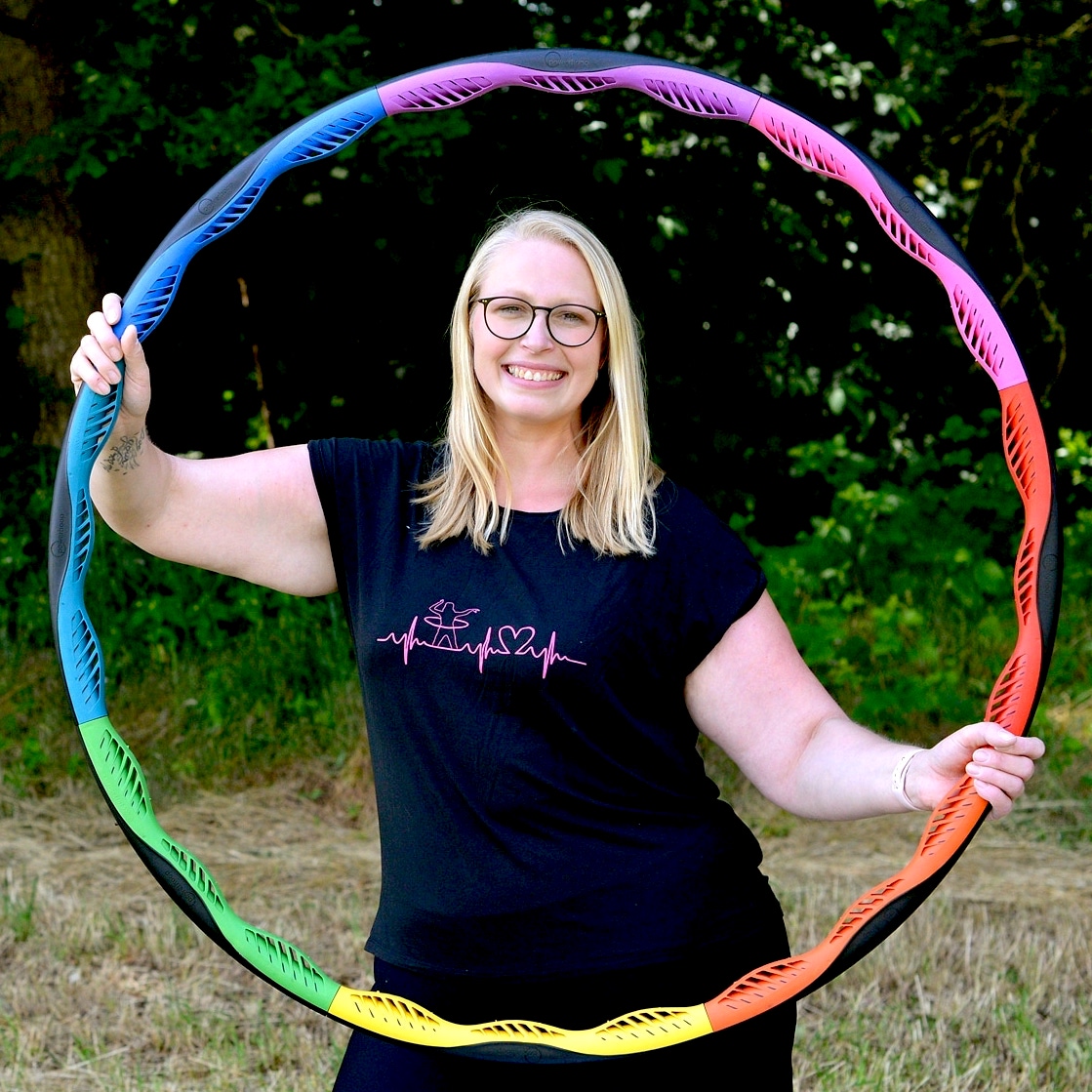 "Powerhoop is a passion for body, mind and soul and has absolutely integrated into all aspects of my everyday life."
Nicole Tuchbreiter is an educator and mother of two. She has been teaching Powerhoop since July, 2021.
Teaching weighted hoop classes is fun, profitable and rewarding, with high member retention, a quick return on investment and 12 months of licensing and choreography.
If you are a personal trainer or fitness instructor – or would like to become one – you'll never make a better career decision than fitness hoop instructor training at the Hooping Academy.
Top three reasons people love teaching exercise classes:
They can inspire others and make a difference in the lives of the people they teach
They are active and can stay in great shape
They can set their own hours
Hooping Academy fitness instructors:
Love the fun and success of their classes
Attract attention for teaching something eye-catching and different
Have high member retention compared with other fitness programs
Get free music and choreography videos as part of their licensing subscription
What exactly is a Fitness Hoop Workout?
A revolutionary exercise concept (yes, we get the pun), that delivers a trim tummy, strong muscles in the lower back and abdomen, and toned glutes, hips and thighs. It's a core workout... and so much more.
Due to their weight and large diameter, weighted fitness hula hoops are easy for all to master. Hooping provides balanced, symmetrical training to the core muscles, which helps maintain spinal stability and alignment. Your class members will quickly notice a difference in your posture and muscle tone – and may lose inches in a very short space of time. Our workout instructors consistently report improved class attendance and member retention.
Teaching weighted hoop fitness is fun, profitable, and emotionally and physically rewarding – it's an exercise class that you will love teaching and your members will love taking.
Who should take this course?
Aspiring fitness instructors (Foundation Training module now included in the package)
Fitness instructors with industry credentials (in the UK: ETM/Level 2 certification). NOTE: Qualified UK instructors are partially refunded on this course with a BURSARY FROM EMD.
Personal Trainers: Fitness hoops are a top-rated tool for PTs
Hula hoop® instructors who are looking for something new and different
Gym teachers/Gym instructors
Who teaches this course?
Kerry Ferguson, Top-qualified Fitness Instructor, Master Trainer and Personal Trainer
Karyn Seroussi, Hooping Academy Founder
Sign up for a Fitness Hoop Training course in your region: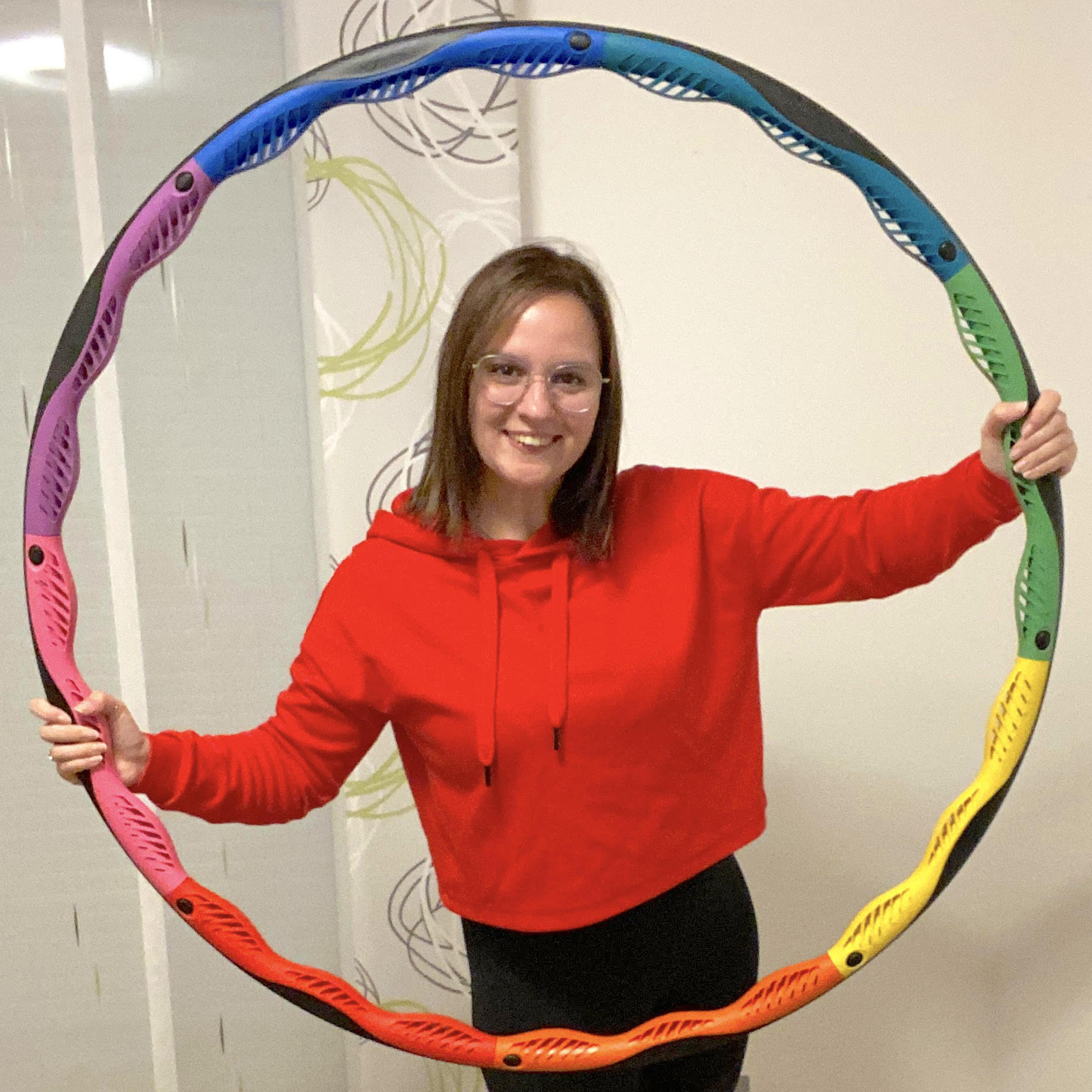 Martina
Pommelsbrunn, Germany
❤️
"I teach many types of fitness classes. Powerhoop training is one of the best that I have done so far."
Martina Baumeister has been teaching Powerhoop since 2020, and is one of Germany's "Powerhoop Pioneers."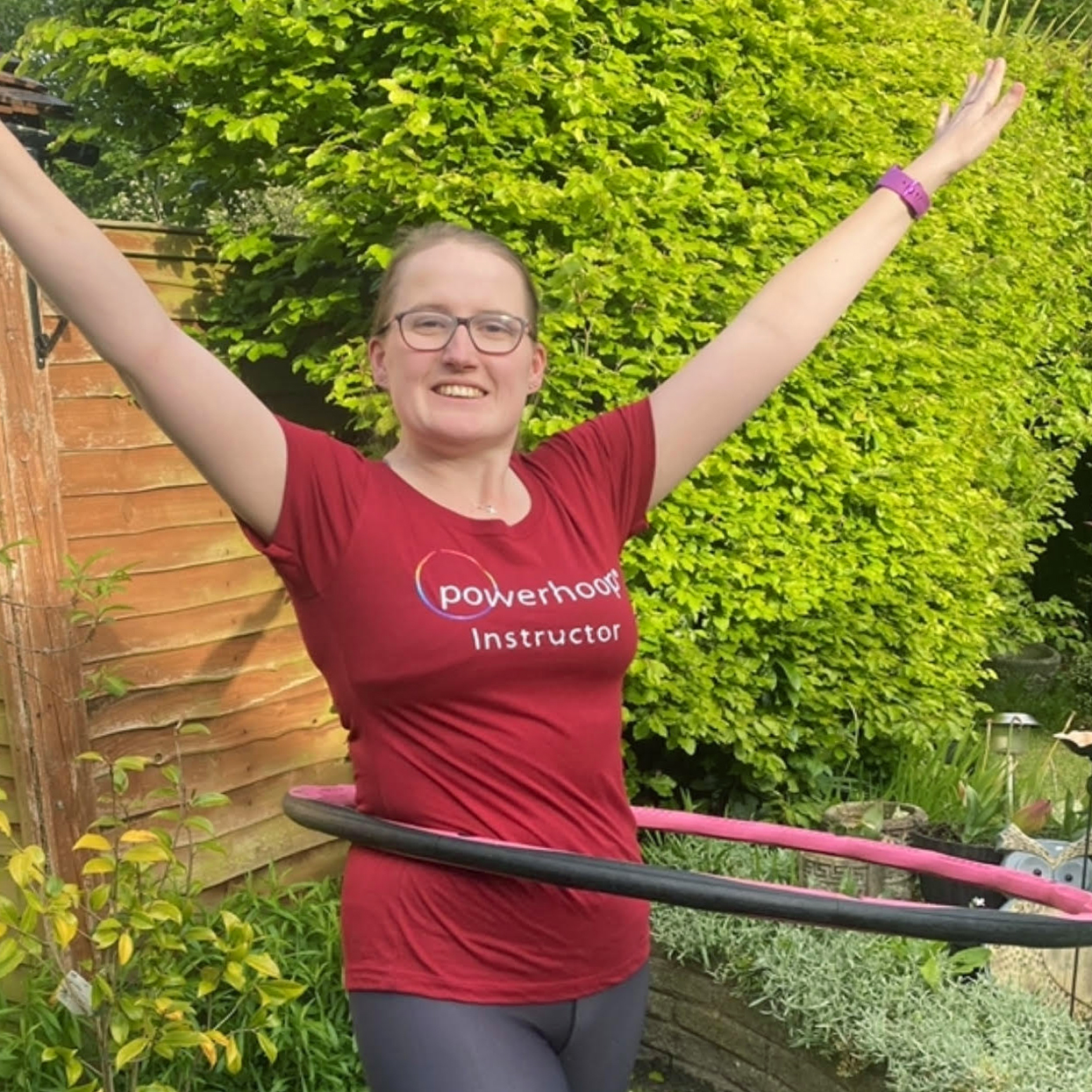 Hannah
Northumberland, UK
❤️
"I absolutely love every class - seeing everyone begin their Powerhoop journey, progressing and achieving amazing results!"
In addition to hooping, Hannah works at a nursery, loves cycling, dog walking and paddleboarding, and is a Brownie leader. She been teaching Powerhoop since 2017.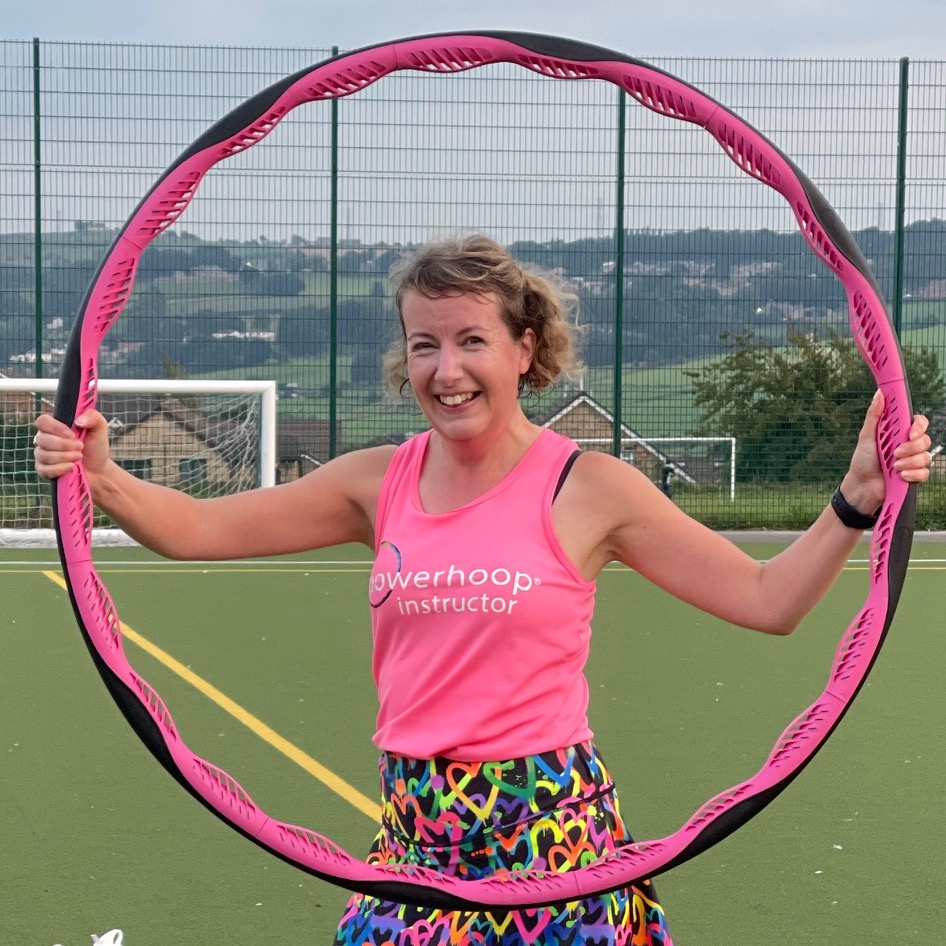 "I loved taking Powerhoop classes so much that I wanted to spread the fun and fitness... by becoming an instructor myself! I love the results and friendships I've made in my classes. Powerhoop creates a wonderful feeling of community."
Michelle Speight has been teaching Powerhoop since 2018. She loves spending time with her family – "They put up with my hooping obsession!"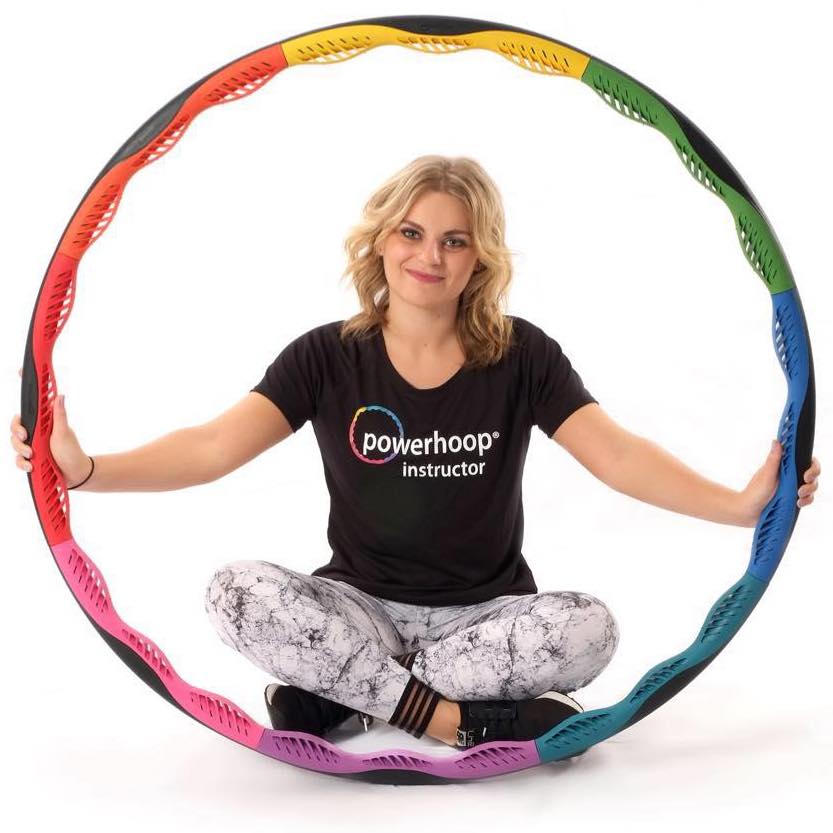 "I love the fun and smiles that hooping brings."
Hannah Smith is an avid reader and loves exercise of all kinds, including Powerhooping and aerial arts. She has been teaching Powerhoop since 2018.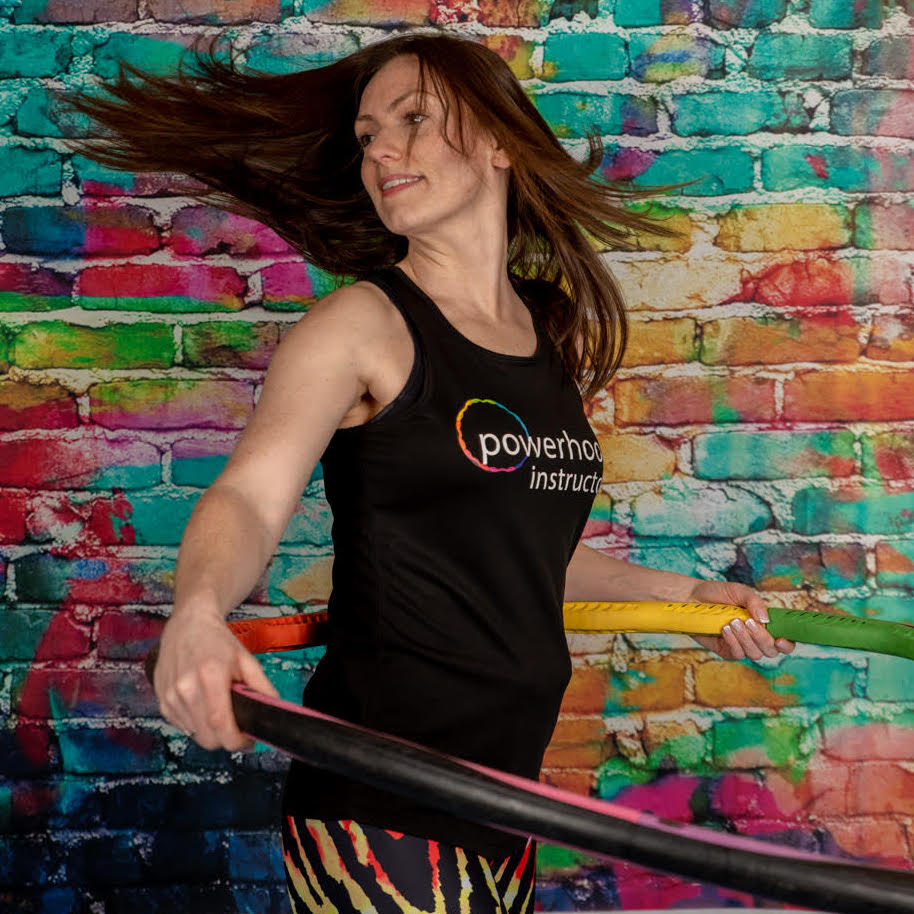 "The instructor training course was great. The variety of different moves keeps my classes fresh and fun."
Sarah Lofts has been teaching Powerhoop since 2017, on-location as well as online to participants worldwide. Sarah also leads spin classes at her local gym.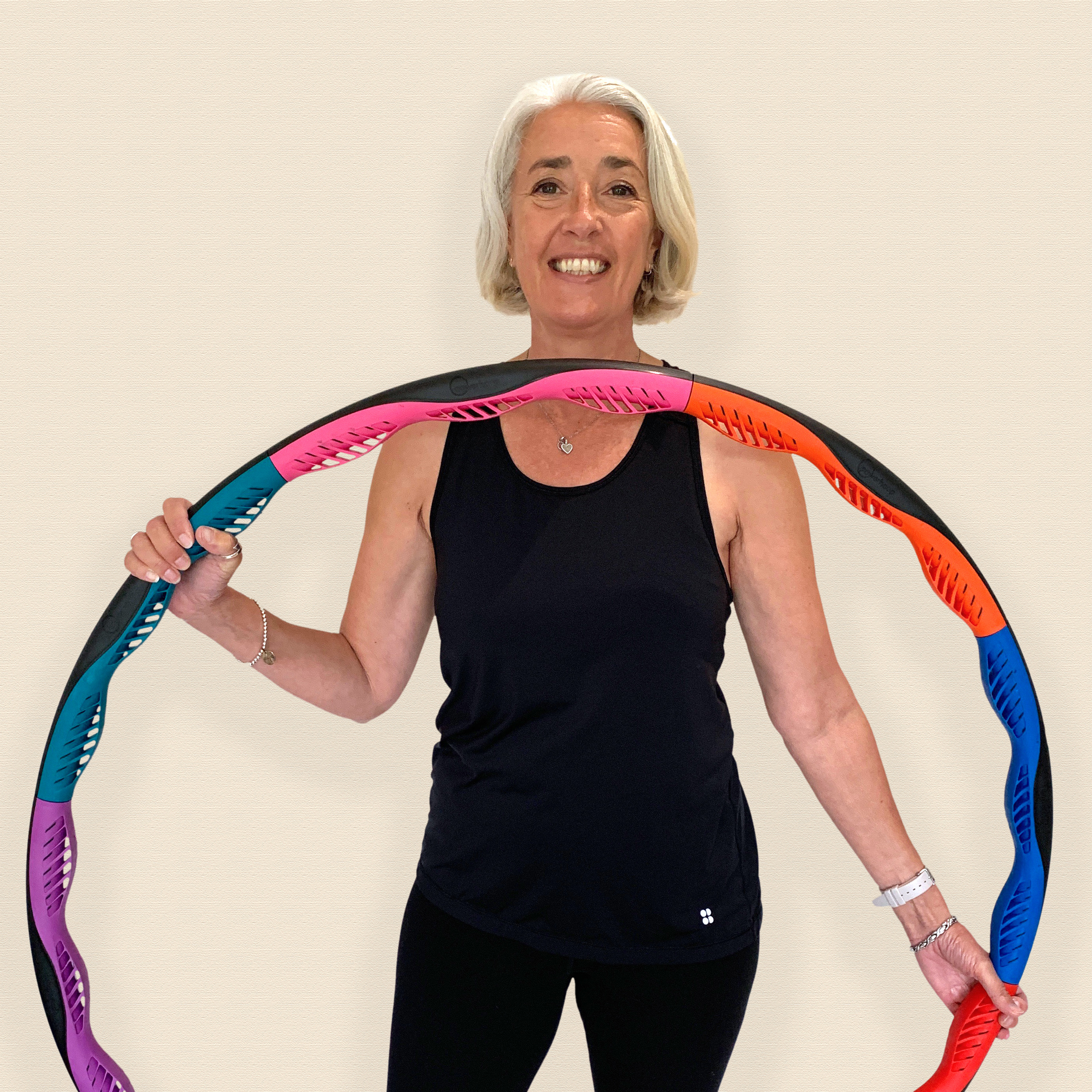 "There were no Powerhoop classes near to me so I decided to become an instructor myself. Powerhoop is a fun class and I have met so many lovely people along the way."
Charlotte Dawson also teaches Line Dance, and loves to explore the New Forest on her bike.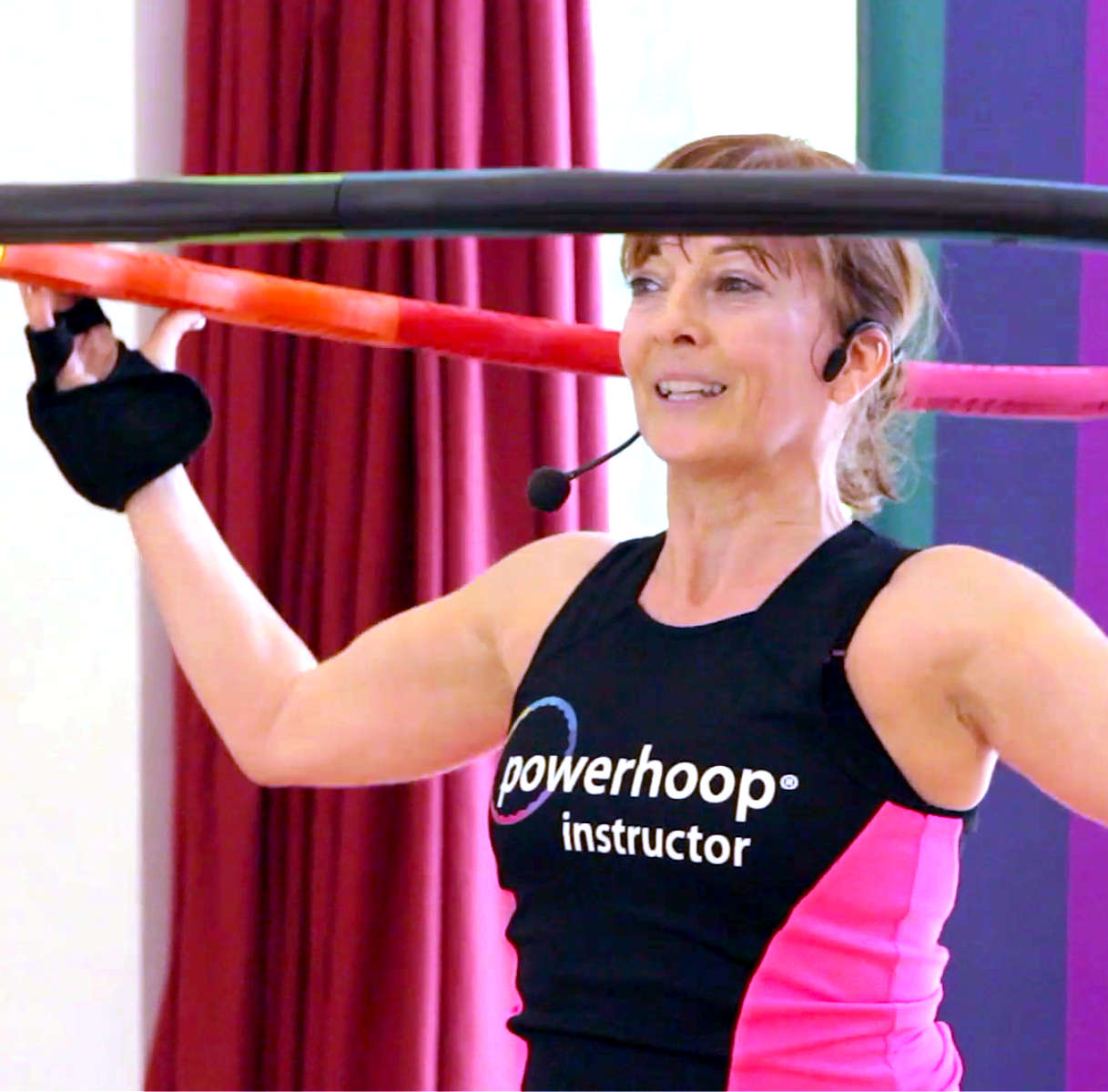 "People just love Powerhoop. The energy, the fun and laughter and the variety of different moves. Not to mention a toned body, stronger core and slimmer waist. As a fitness instructor this is one of the best training investments I have made."
Dianne Trower has been teaching Powerhoop since 2013. In 2018 she joined the Hooping Academy as Training Director.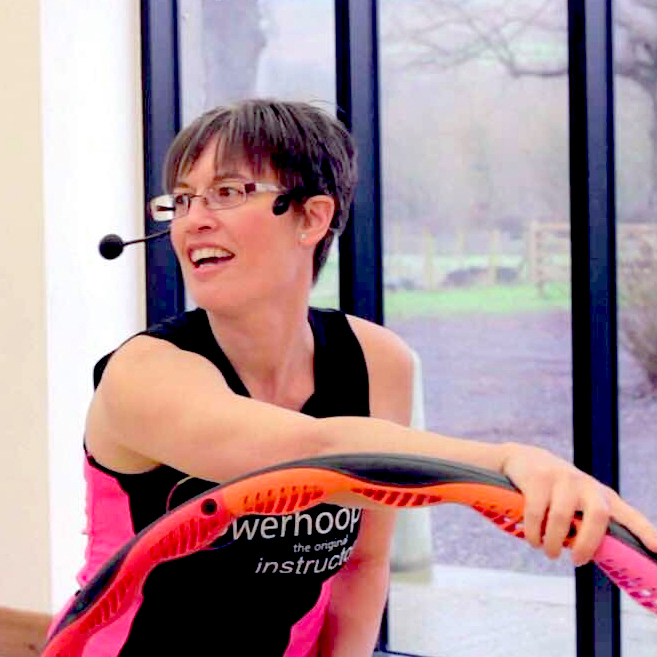 "I love Powerhoop because it's FUN! It's a versatile piece of kit that allows me to create unique workouts. I never get bored and always have fun - at every class! I teach lots of different fitness classes. If I could just pick one, it would be Powerhoop."
Lisa Townend has been teaching Powerhoop since 2011 and is the program's Lead Choreographer. When she's not teaching fitness, she spends her time being a mum and looking after seven pets.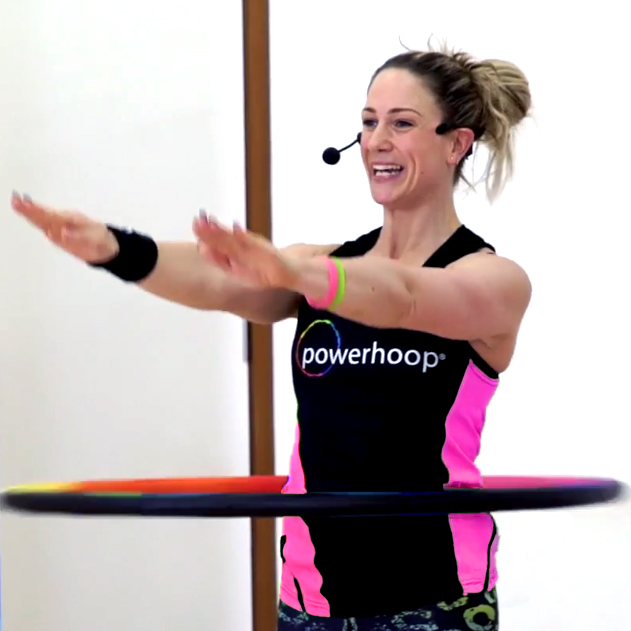 "I instantly fell in love with Powerhoop when I tried it in 2011. I use it in both my classes and personal training sessions. Everyone who's serious about fitness should be using a Powerhoop."
Kerry Ferguson has been a fitness educator since 2009, and a Powerhoop Master Trainer since 2012. Kerry loves spending quality time with loved ones and her two Staffordshire bull terriers.
Thanks for signing up! Check your inbox to confirm your subscription and please get in touch if you have any questions about instructor training:
[email protected]
*Hula Hoop® is a registered trademark of the Wham-O Corporation. It is used here descriptively and is not affiliated with the Hooping Academy.