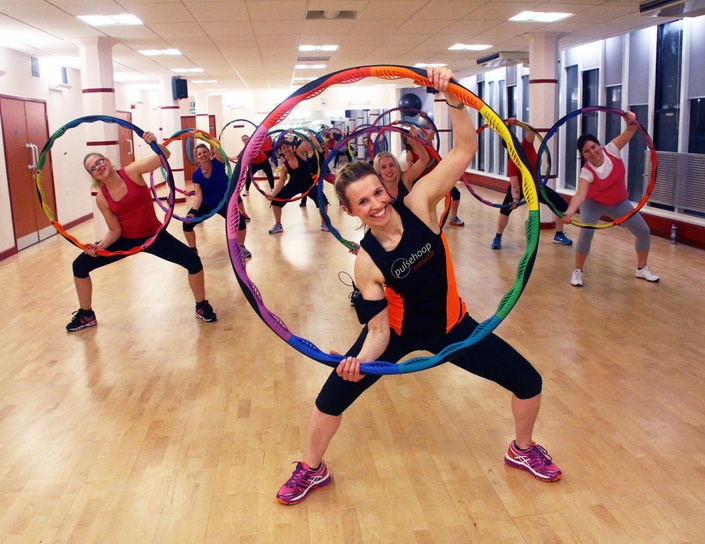 Pulsehoop Instructor Training (USA/Canada)
The Original Weighted Fitness Hoop Workout: A Profitable, Fun and Effective Training Program
Watch Video
Pulsehoop is a full-body fitness program based on Europe's popular Powerhoop Workout, using eye-catching weighted fitness hoops that slim your waist and strengthen your core. Unlike old-fashioned lightweight hula hoops, fitness hoops are large, weighted and easy to use - even for beginners.
Teaching Pulsehoop is fun, profitable and rewarding, with high member retention, a quick return on investment and 12 months of licensing and choreography. It's a program you will love teaching and your class members will love taking.

If you are a fitness instructor or would like to become one, you will never make a better career decision than learning to teach Pulsehoop fitness at the Powerhoop Training Academy.

Top three reasons people love teaching fitness:

They inspire and make a difference in the lives of their class members
They are active and stay in great shape
They can set their own hours
Pulsehoop Instructors:

Love the fun and success of their Pulsehoop classes
Attract attention for teaching something eye-catching and different
Have higher member retention compared to other fitness programs
Get free monthly music and choreography videos as part of their licensing subscription
Pay deeply discounted prices on hoops and quickly earn back their investment
Benefit as product resellers for an additional source of income
What exactly is the Pulsehoop Workout?

The Pulsehoop Workout is a revolutionary fitness concept (yes, we get the pun!) designed to slim the waist, strengthen the muscles of the lower back and abdomen and tone the muscles in the stomach, glutes, hips and thighs. Pulsehooping provides balanced, symmetrical training to the core muscles, which helps maintain spinal stability and alignment. Class members will quickly notice a difference in their posture and muscle tone – and may lose inches in a very short space of time. In addition to slimming the waist, Pulsehoop has been proven to improve class attendance and member retention.
Teaching Pulsehoop is fun, profitable, and emotionally and physically rewarding – it's a program you will love teaching and your class members will love taking.
Who should take this course?
Aspiring fitness instructors (Foundation Training module now included in the package)
Fitness instructors with industry credentials
Personal Trainers: Pulsehoop is a highly respected and top-rated tool for PTs
NOTE: This course is for students residing in the United States or Canada. Other students, please enroll in Fitness Hoop Training courses in:
Who teaches this course?
Kerry Ferguson, Fitness Master Trainer, Personal Trainer and Fitness Instructor
Karyn Seroussi, Powerhoop Founder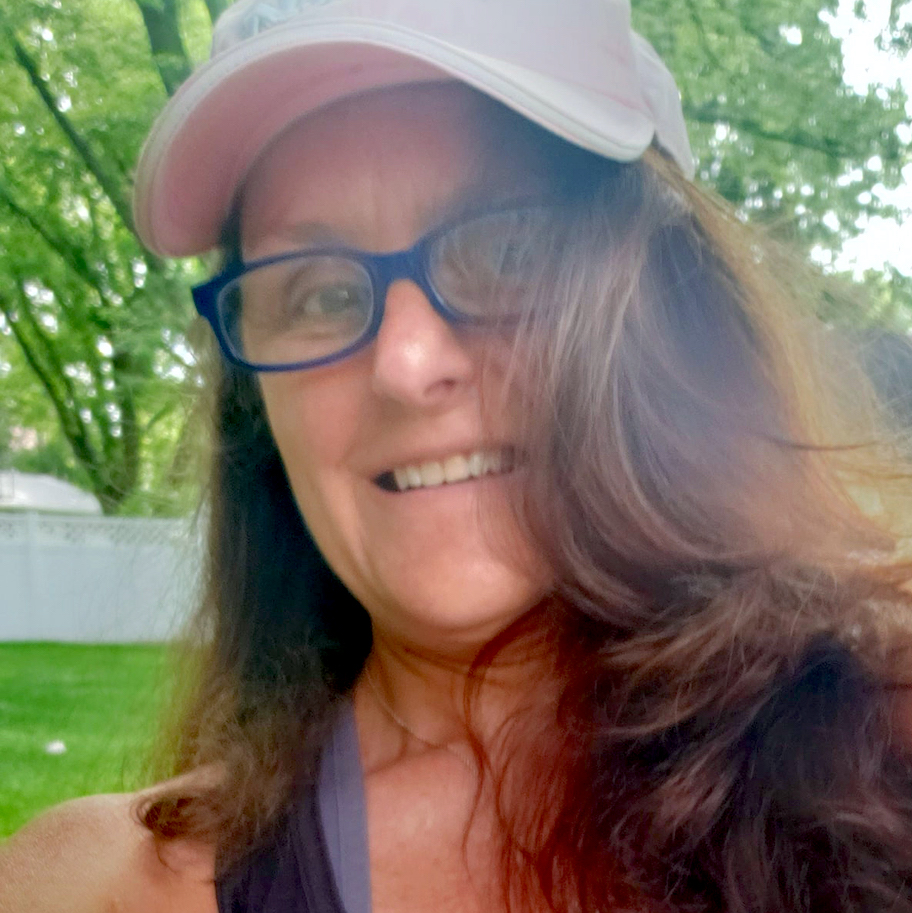 Pulsehoop has brought a whole new dimension to my client offering. It brings together all of the things my students love (hooping, yoga, strength, etc.) into a single class format. Every class I teach is filled with smiles and laughter, and we all leave with glistening bodies and an effective full-body workout. Not only do the classes rock, but the certification process was awesome. As a fitness instructor I've taken a lot of certification courses over the years and Pulsehoop totally stands out. Can't say how much I appreciated the individual attention and dedication to me as a student. Lots of communication, guidance, suggestions for improvement and encouragement throughout the certification process. I ❤ Pulsehoop!
–Karla Horton, Owner, Dragonfly Paddle and Fitness, Stevensville, Maryland
"Innertrak has an amazing team, with brilliant choreography and music that my classes love. The Master Trainers and instructors are just fabulous. I'm proud to be part of such a great business." –Michaela Davey, Fitness Instructor, Somerset
"Teaching fitness hooping has been great for me right from day one. It is an amazing feeling to see my participants grow in confidence, fitness & mental well being (yes mental - they are a bit crazy once they get into it lol). Thank you for a great brand :)" –Heather Dixon, Fitness Instructor, UK
What's included in the Pro Training Package?
Fitness Foundation and Instructor Training Course

3-Month Subscription to the Licensing and Benefits Package, with includes the Monthly Media Pack, map listings, retailer account and other benefits.**

Bonus Online Course: "Marketing Your Fitness Hoop Classes"
**Pro Training graduates will be enrolled in the Pro Licensing Subscription Course and granted their free access period. In order to continue receiving music and training videos and teaching under the Pulsehoop brand you must maintain your subscription. Your low licensing fees of $13.75 per month pay for ongoing access to video choreography and music tracks, national advertising, map listings and top-notch support.
Once qualified you will get a VIP account with access to your licensing benefits and a Powerhoop Training Academy Affiliate Account, so you can earn commission on referrals.
How does online training work?
After purchasing the online course you will receive your login instructions and have immediate access to all course materials. The online course includes written and practical assessments based on the course material. As part of your practical assessment, you will film and submit three sections of the Pulsehoop Workout (approximately 12 minutes total). These can be filmed on your phone. Don't be nervous! The videos are for our eyes only. They will be assessed by your own private coach, who will give you one-on-one feedback and support.

This is a "no fail" course - if your videos or test results need improvement then we will give you the necessary tips and information to be able to redo it until you pass. Once you've passed, we will send you your licensing certificate and enroll you in both the Marketing Course and the Licensing and Media Package. This includes your choreography videos, royalty-free music, tips, publicity ideas and more. We will also invite you to the private Pulsehoop Instructors' Facebook group, where we encourage you to share photos and stories, and get advice, tips and support from other Pulsehoop Instructors.

What sort of hoops are used in Pulsehoop classes?
Pulsehoop instructors are provided with a select list of weighted fitness hoops that can be used in their classes. These 3 to 5 lb hoops have been approved for safety and quality, and in most cases are available to Powerhoop Training Academy instructors at a discount. You can learn more about Innertrak's own award-winning Pulsehoop Deluxe, the "Rolls Royce of Fitness Hoops," at www.pulsehoop.com
Your Instructor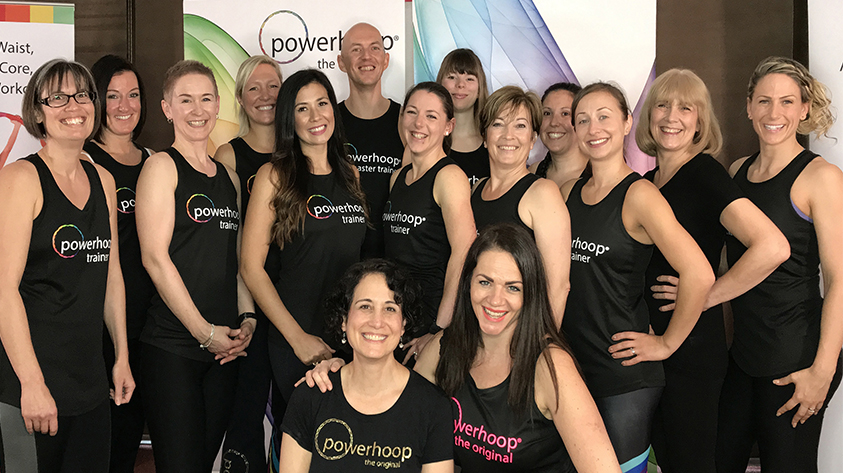 This course was created by a team of highly trained and experienced fitness instructors and master trainers. The course is based on solid, modern fitness principles and has been developed and refined over a decade in the UK and across Europe.
Courses Included with Purchase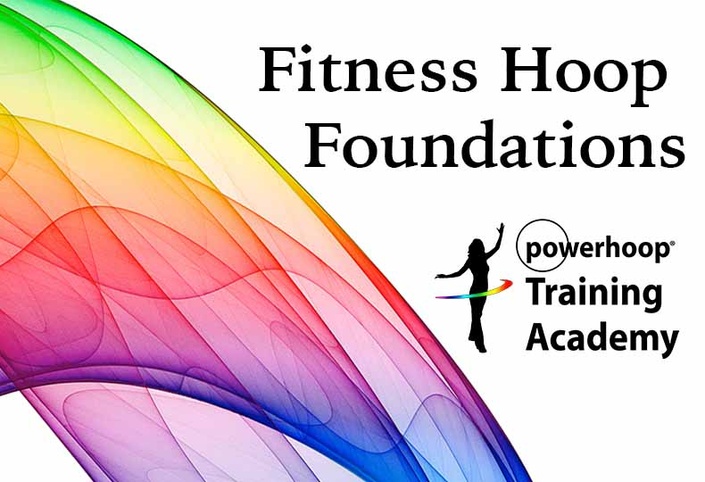 Fitness Hoop Foundation Training​
Powerhoop Instructor Training Preparation
£125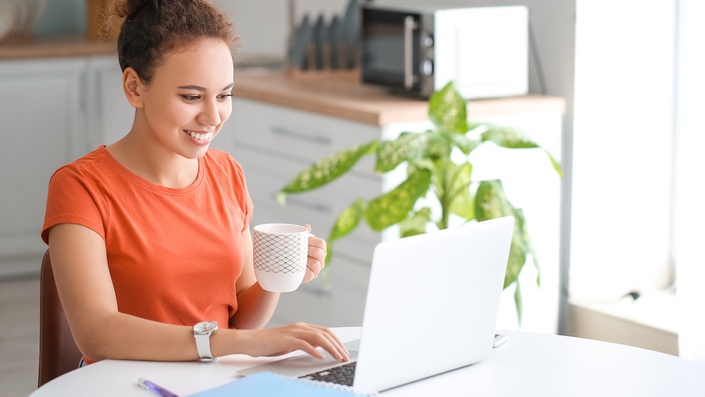 Marketing Your Fitness Hoop Classes
Maximising the profitability of your business, with proven methods of publicity and promotion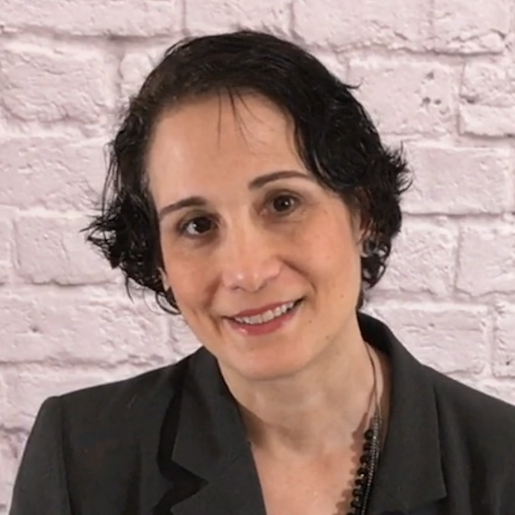 £80
Original Price: $205
Frequently Asked Questions
When does the course start and finish?
The course starts as soon as you register! It is a completely self-paced online course. You will be licensed to teach as soon as you have passed your written and practical assessments.
How long do I have access to the course?
You will have ongoing access to all course materials and media as long as you remain a licensed Powerhoop Instructor.
Do I need to purchase a licence in order to start teaching Pulsehoop classes?
Your Pro Package course comes with a 12-month subscription to the Licensing and Benefits Package, which includes access to an extensive selection of videos and custom music, saving you the time-consuming task of creating new choreography from scratch. After one year you will be required to maintain a subscription to the Pro Instructor Licensing and Benefits Package in order to keep teaching Pulsehoop-branded classes and receiving new music and training videos. After your free access period, the licensing package is £125 (approx $13.75) /month.
Will I need to purchase a weighted fitness hoop to take this course?
We provide a list of reasonably-priced, approved 3 to 5 lb hoops that we have evaluated for safety and quality, many of which can be purchased at a special discount price. We also recommend Innertrak's "Pulsehoop Deluxe," which has a range of advanced features such as adjustable weight and patented compression zones. More info at https://thespinsterz.com/products/powerhoop-deluxe-weighted-hoop
What if I am unhappy with the course?
We would never want you to be unhappy! If Pulsehoop is not right for you at this time, contact us in the first 7 days after you start your training and we will give you a full refund. If you have already submitted your practical assessment videos, an assessment fee of $99 will be deducted. Please note that as per the Terms and Conditions you will not be permitted to teach Pulsehoop Classes without completing the course and maintaining your license.
This training course has been accredited and endorsed by: